Gone are the days with just a few limited beer options. The question arises, which beer for this season? The availability of international brands has definitely increased but it is the Indian micro and craft breweries that are making new bold and interesting beer releases. Now you have hundreds of flavors  to choose from and there are more coming up every year!
The Seasonality of Beer
Beer list by season
What's more you ask?
Let's just change the previous statement a bit. There are new beers entering the market every season!
With the beer love at an all time high in India, craft brewers are closing in to capture the domain with their special beers all round the year.
Yes, you heard that right! A chilled can of beer sounds refreshing on a hot summer day. But why limit beer to summer only? Many parts of Europe and North America that get colder than India, enjoy their beers anytime of the year, including winters. This trend is catching up in India too.
Indian palate is hungry for more and this is an exciting time for experimenting with malts and flavours.
Summer vs Winter
Hot summers hook us on to the light, crispy and well chilled   ​​​​​ beers while the winters desire something stronger. So winters are the time for dark, complex flavors and higher alcohol contents. 
Now, seasonality has another dimension. That is, creating or infusing beers with seasonal ingredients like the fruit or sour beers, or the festival flavours.
Want to know our Indian season favourites? Here you go.
Summer is the time for being outdoorsy like vacationing on beaches and sipping on beers like pilsners, pale ales and wheat beers that are light and refreshing.
This summer, try these intriguing and interesting flavours for our own Indian brands!
Bira 91 White
Wheat beer with citrus fruit flavour and a hint of spice.
Simba Light
Smooth and crisp with about 4.8% ABV
Kingfisher Ultra Witbier
The popular mass beer producer goes the craft way with a blend of orange and coriander extracts and an ABV less than 5%.
Yavira Crafted Basmati Pilsner
The use of rice as an adjunct gives this lager the extra smoothness for the summer.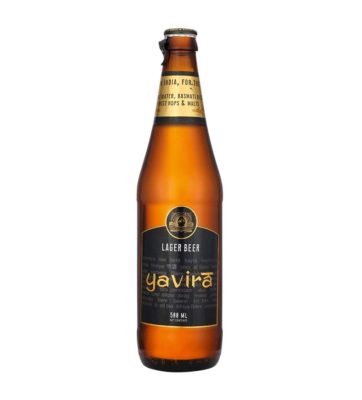 White Rhino IPA
A little on the stronger side with 6.3% ABV, this Indian Pale Ale gives a citrus hit before the classic bitter taste.
Winters are more about staying cozy and warm. So beer varieties like stouts, bocks, etc are preferred.
Goa Brewing Co. Saint & Sinner
A Trappist ale (brewed by Trappist monks, yes!) that gives a great kick with its 8%. It uses specialty caramel and crystal malts in its brew.
White Owl's Spike
Beer with clove and banana flavours that is also high in alcohol content of 7.9% ABV. Seasonality of beers sales, Fall beers 2020.
Simba Stout
Rich and bold chocolate, coffee and toffee flavours of this stout tickle your palate. Seasonal Beers 2020, Seasonal Pumpkin Beer, Winter Beers
Our list has ended here but not the choices. All major cities have seen a spurt of microbreweries over the past few years that are sure to amaze you with their bold beer varieties. Alas, many are purely local and too many to list here.
So when in town, do your research and hit the brewpub or relax in the taproom with that beer style you won't get anywhere else.
From summer to winter and around, pick your season's favourite and be sure to sample the new releases from time to time!